Camera Module dispensing Solution
he camera module included in the application is composed of: front and rear-facing camera of mobile phone, tablet computer, notebook, and car. In recent years the camera module has developed at a relatively rapid speed from the low resolution to high resolution and from fixed focus to automatic focusing. In the future, such senior functions as optical anti-vibration and 3D imaging will be added.
The camera module is mainly composed of following parts: FPC, SENSOR, LENS and VCM. Its inner structure is quite complicated and precise and several elements are assembled through dispensing. The VCM is especially difficult in respect of assembly.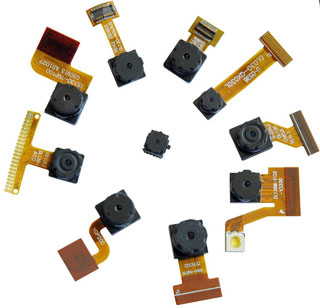 Now the major difficulties for the automatic dispensing of camera module in the market are listed as follows:
• The elements are so small that traditional dispensing device hardly meets the requirements;
• High requirements are put forward for the visual system identification and location;
• The contact dispensing such as needle valve has low dispensing efficiency and yield.